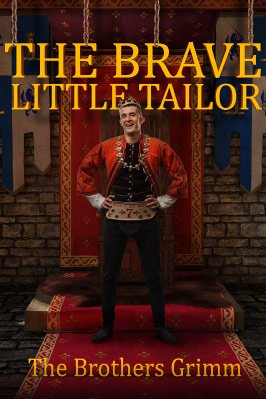 Sample
Exclusive
Originals
Play story
Available languages:
English
Publisher:
CINE-BOOKS Entertainment Ltd.
Writers:
the Brothers Grimm
Production studio:
CINE-BOOKS Production
Voice over:
Professional Voice over
Amaze your children with the tale of one's courage.
Follow cocky Little Tailor, who got too big and important for his own workshop, as he undertakes an adventurous and eventful journey across the kingdom.
"The Brave Little Tailor" by CINE-BOOKS is not just a cartoon fairy tale; it is a film and photo adaptation of the story with highly realistic eye-catching illustrations! The new cine-book format, with its colorful people- and animal-actors, will definitely make your child believe that walking through the woods you can easily stumble upon amazingly huge giants, meet ferocious unicorn that looks extremely real and that there is the danger of being attacked by a huge wild boar.
Stunning and highly imaginative illustrations of this cine-book will draw you and your child into the story and bring a lot of fun!
So will the Brave Little Tailor succeed in his voyage? Or will he fail? Find out right now with the Brothers Grimm` fairy-tale in this new cine-book format!