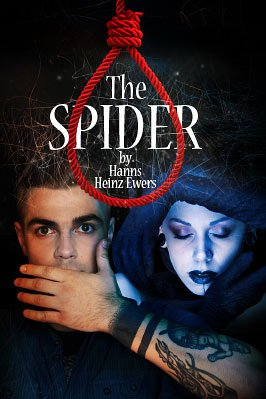 Sample
Exclusive
Originals
Play story
Available languages:
English
Publisher:
CINE-BOOKS Entertainment Ltd.
Writers:
Hanns Heinz Ewers
Production studio:
CINE-BOOKS Production
Voice over:
Professional Voice over
Paris is a beautiful city, isn't it?
So was it for a young student, who came to the capital from the province. When he struck a deal to live in apartment #7 for free, he could never have known what the real price of such an arrangement would be.

Being one of the best psychological horror stories, "The Spider" finds a medical student Richard Bracquemont in the room, which three other people before him couldn't get out of alive, even though nothing seemed to be wrong at first. Richard keeps telling us about his stay in the Hotel Stevens as he undertakes the investigation of three mystical deaths.
With our unique visual cine-book format you will go behind the scenes of the story and discover things that remained hidden from the eyes of the police forever, and even what the author of the story could not think of! See for yourself if the lucky number "7" will turn out to be that way for Richard and whether he will be able to identify the cause for three random and unexpected suicides.