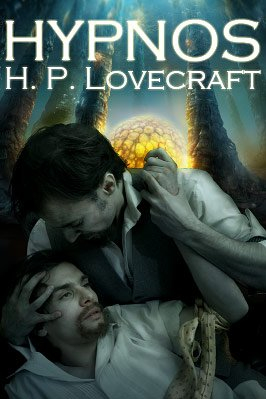 Exclusive
Originals
Play story
Available languages:
English
Publisher:
CINE-BOOKS Entertainment Ltd.
Production studio:
CINE-BOOKS Production
Voice over:
Professional Voice over
What do you see in your sleep?

HYPNOS, written by the master of weird fiction, H.P. Lovecraft, whom Stephen King called "the twentieth century's greatest practitioner of the classic horror tale", will take you out of this world and bring you somewhere far away from reality. The book is an ambiguous narrative of an artist, who decided to journey through time and space in his sleep and, dare I say, dreamlike tone of this story makes reading much more exciting and thrilling!

Impressive illustrations and sound effects will help you take a frightening trip to a parallel universe of your subconscious together with the main character of the story and see other colorful, inexplicable, unbelievable, bizarre worlds. Find out whether you can find a way out of the fantasy and try to decide what is real and what is not after all.

So, enjoy "Hypnos", — quite rare, but possibly one of the best stories, by one of the most mysterious and influential horror writers of the 20th century in the new breakthrough cine-book format!