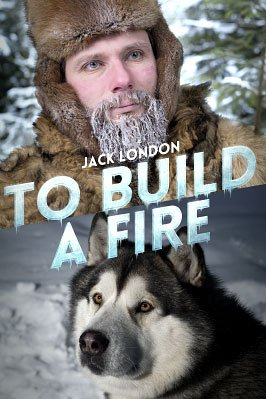 Exclusive
Originals
Play story
Available languages:
English
Publisher:
CINE-BOOKS Entertainment Ltd.
Genre:
Short story, Adventures, Realistic fiction
Production studio:
CINE-BOOKS Production
Voice over:
Professional Voice over
Old-timers of Sulphur Creek advised that no man should travel alone in the Klondike after fifty below.

When you sit in your comfy chair in front of a warm fire, you cannot imagine the North and its cold. If you ever wondered what it's like to be badly prepared and lost in the middle of winter, this story can give you an idea.

Together with his dog, a man starts his journey through the wilderness of Yukon and comes face to face with nature.

Read, listen and watch a sorrowful tale of one's struggle for his life and find out what "to build a fire" really means.